Largest Inspection Trade Association
InterNACHI, the International Association of Certified Home Inspectors, is the world's largest inspection trade association. Based in the United States, InterNACHI is both non-profit and federally tax-exempt, and operates in 65 different countries and nine languages. InterNACHI is the inspection industry's largest provider of education and training.  InterNACHI has been awarded more than 1,400 governmental approvals and accreditations:  www.nachi.org/approved
Education Focused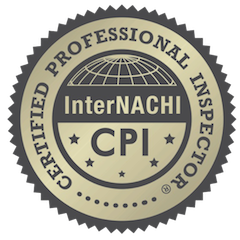 InterNACHI's online exams and quizzes have been taken more than 3 million times. In 2007, InterNACHI released advanced online video courses in cooperation with NACHI.TV.InterNACHI also offers required and accredited Continuing Education courses for licensed real estate professionals in 38 states, with more approvals added each month.
InterNACHI hosts more than 300 events a year, including classroom courses on thermal imaging and commercial building inspections. Online, video and classroom courses provide successful students/inspectors with Certificates of Completion and state Continuing Education approval for licensing purposes.
InterNACHI operates the inspection industry's most comprehensive website at NACHI.org. NACHI.org is a monster:  a 285,000-page site dedicated to inspection-related issues, and is also host to an 1.2 million-post message board that receives more than 1,000 new posts a day. NACHI.org gets over 260 million hits a year, and Compete.com gives NACHI.org a traffic ranking that is greater than all other inspection-related websites combined.
Modern Technology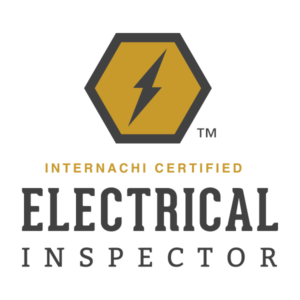 InterNACHI operates nearly all of the Internet's inspection search engines, which include:  the mammoth 430-million page North American Inspector Directory; OverSeeIt.com, a site that promotes independent oversight of residential remodeling and repair projects, including new construction; InspectorNow.com, a site that tracks down and calls the inspector when a consumer needs an inspection; InspectorSEEK.com; CorrectInspect.com; FindanInspector.us; and InspectorLocator.com, a site that allows consumers to search for an inspector based on the services offered, such as chimneys, commercial inspections, energy loss, green certification, IAC2 Certified, lead, log homes, meth testing, mold, new construction, pools and spas, pre-listing inspections, radon, septic, stucco/EIFS, thermal imaging, water quality, and WDO/insects Certification. InterNACHI controls more than 4,500 inspection-related websites.
InterNACHI co-manages the inspection industry's free report-upload platform, FetchReport. FetchReport.com is a robust, unified, easy-to-use upload/download system that works with any reporting system and software. Nearly 2,000 inspection reports are uploaded to FetchReport every day.
Well-Connected
InterNACHI co-administers the MoveInCertified.com Program. MoveInCertified homes have been pre-inspected by InterNACHI-certified inspectors, and the sellers confirm that there are no major systems in need of immediate repair or replacement, and no known safety hazards. The inspection reports are hosted on FetchReport.com. MoveInCertified also offers Green Certification inspections for homeowners and home sellers.
InterNACHI has co-developed the Roof Data Technician Program with Owens Corning Roofing, which  is available to members in all 50 states.  Participating members are hired by Owens Corning as neutral third-party professionals, called Roof Data Technicians, and deployed to homes that have experienced certain roof events in order to collect roof warranty data, including shingle sample extraction.
InterNACHI is home to the International Standards of Practice for Inspecting Commercial Properties at www.NACHI.org/comsop, a document packet which includes a Commercial Inspection Agreement, a Request for Documents and Persons With Knowledge form, an Outside Consultant Contract, a Thermal Imaging Addendum, and accessibility and green features reporting forms. InterNACHI provides commercial inspection courses online and throughout the English-speaking world.
InterNACHI operates a free, online, electronic-signature inspection agreement system. InterNACHI's online Inspection Agreement is signable and legally binding. It allows the client to read and sign the agreement before the inspection, or before they view their report online. InterNACHI's basic contract is included, but inspectors can make changes, add their own clauses, and/or hide others. The inspector can notify their clients automatically by email when they create an agreement, check the signed status of the agreements quickly and easily, and receive instant notification by email when their client has signed the agreement.
InterNACHI also hosts AskNACHI.org, which helps consumers and real estate agents by allowing them to ask InterNACHI-certified inspectors about anything and get answers quickly. AskNACHI.org is a free service.
InterNACHI provides its members with over $75,000 worth of free membership benefits, including free, online courses, quizzes and exams,  free environmental  books, free customized websites and hosting, free state-approved Continuing Education, free license plate covers, free access and use of InterNACHI's image library, InterNACHI's no-annual-fee credit card, free daily door prizes, the Alternate Dispute Resolution Service, free trademarked inspection taglines, free custom Consumer Verification Seals, free radon inspection agreements, a free e-newsletter system, free decals, free emblems, a free helpline, free exam prep tools, a free company name search tool, free client satisfaction surveys, free mold waivers, free log home disclaimers, free microwave oven-leak detectors, a free online searchable glossary, free real estate presentations, insurance discounts, "Website of the Week," free inspection graphics gallery, free photo ID, free brochures, free report review, free link exchange, free profile editor, free video and book library, free chat room, free e-mail accounts, free "Authorization to Pay at Closing" forms, free tutorials, free "Avoiding Litigation" CDs, free electrical inspection checklists, free Hold Harmless Agreements, free inspection newsletter, free trade show banners and tablecloths, membership in IAC2, free Infrared Certified certification, free mold inspection agreements, free infrared addendums, free General Liability insurance, free Death and Accident insurance, free InterNACHI pins, and free custom online video commercials to promote your inspection business.